Description
Description of flexible PVC braided copper tapes
Flexible PVC braided copper tapes manufactured by flexible PVC-extruded.The crimping process is realized without using additives like tin or soldering and welding additives.
We use exclusively materials of same analysis and same conductivity.
Caused by the technical characteristics of the insulating material, the flexibility of the braids the connectors offer multifarious applications inside switch gearsor control panel devices as well as earthing connections.
Material: It is made out of seamless Cu-ETP-tubes.
Application:
The braided copper tape is suitable for the flexible connected wires of electrical equipment, electrical switch, electrical furnace, battery, etc.
Also can be as shielding sleeve for wire harness etc.
Customiaztion available for special dimension,shapes and structure.We can according to your drawing customized.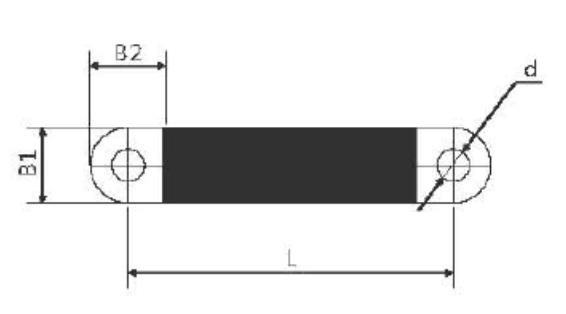 Cross-section
(mm²)
Current-load
Dimension
(mm)
B1
B2
d
L
10
75-105A
12
12
5.5
According to customer requirement
16
100-150A
15
15
6.5
25
145-210A
20
20
9
25
145-210A
25
25
9
35
170-250A
20
20
9
35
170-250A
25
25
9
50
205-300A
25
25
11
50
215-310A
30
30
9
70
245-355A
25
25
11
70
245-355A
30
30
11
70
270-390A
35
35
14
70
270-390A
40
40
11
100
325-470A
35
35
14
100
325-470A
40
40
14
120
375-540A
40
40
14
140
405-580A
40
40
14
210
505-730A
40
40
14
210
505-730A
50
50
14
Related Product of braided wire