Description
Copper bonded earth rods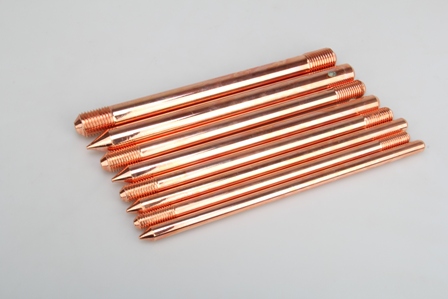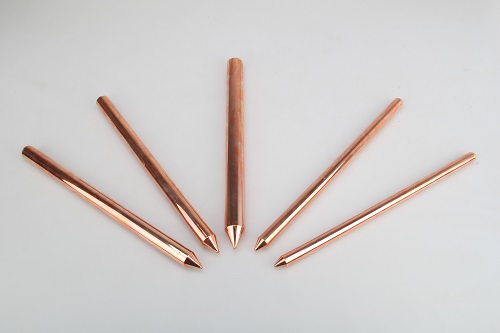 Ground roll threaded, 0.10% in the amount of copper clad steel grounding rod is made of soft degree is good, the carbon is 0.30% high quality low carbon steel, using a special process will be high conductivity of electrolytic copper evenly to cover on the surface of the round steel thickness in 0.25 – 0.5mm, the process can effectively slow down the grounding rods in the subsurface oxidation speed and the grounding rod can be divided into single and combination of the two kinds of single can tip a head, a head of a sharp head roll, the combination of two threads, thread uses roll thread groove processing thread to keep the steel and copper is closely connected to ensure high strength, with excellent electrical performance.
Ground rod diameter: 8mm- diameter ranging from 50mm, can be customized according to customer requirements.
Coating thickness: 0.05mm-1mm range, can be customized according to customer requirements.
Ground rod length: 1m-6m range, can be customized according to customer requirements.
Material: 1m-6m electrolytic copper plating(JDC) or Copper-Clad Steel(JDB)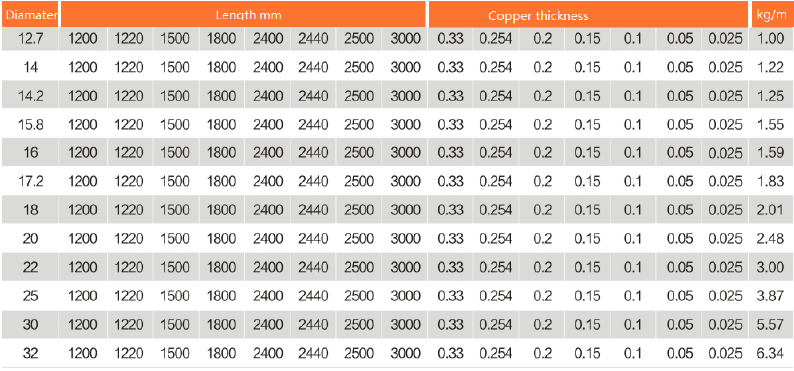 The characteristics and technical advantages:
1, a unique manufacturing process: the first domestic electroforming production process, to realize the combination between the molecules of copper and steel. The same can be arbitrary drawing like drawing a single metal, does not appear out of touch, wrapping and cracking phenomenon.
2, the corrosion properties of composite interface with superiority: molecules, no residue, no combination of surface corrosion; corrosion resistance, long service life (more than 30 years), reduce the labor intensity of maintenance.
3, better electrical properties: excellent conductive properties of surface copper material, so its resistance value is far lower than that of conventional materials.
4, extensive practical grounding construction: the product is suitable for different soil humidity, temperature, pH value and resistivity change conditions.
5, safe and reliable connection: the use of a dedicated connection tube or by welding, joint firm, good stability.
6, convenient installation: complete accessories, convenient installation, can effectively improve the construction speed.
7, improve the ground depth: special connection transmission mode, can penetrate 35 meters underground, in order to meet the special requirements of the situation of low resistance.
8, the construction of low cost building: compared with traditional methods of using copper grounding rod, grounding strip, cost is greatly reduced.