Description
Steel Strapping Seals
Description of Steel Strapping Seals
Steel Strapping Seals also named stainless steel strapping buckles.It can be used with many types of stainless steel banding providing superior fastening strength.
Material of Steel Strapping Seals
The stainless steel banding buckles is made of stainless steel 201,304 or 316.
Type 201 banding buckles: Type 201 stainless steel banding buckles won't oxidize and is corrosion resistant except in the most demanding environments and is harder & stronger than either Type 304 or 316 stainless steel.
Type 304 banding buckles: Stainless steel type 304 is defined by its higher nickel content than the 201 type of stainless steel.therefore it is less susceptible to corrosion. The rising cost of nickel makes stainless steel type 304 slightly more expensive.
Type 316 strapping: Stainless steel type 316 esists chemicals, salts, heat, cold, moisture,UV light is good than Stainless steel type 201 and 304.
Performance
1.Heavy duty and corrosion resistant.The Stainless steel banding buckles are made has excellent corrosion resistance.
And it  is suitable for heavy-duty applications.
2.Strong fastening for a long time.These stainless steel banding buckles have a strong holding ability.
Once the banding is thread through the strapping seal and tightened with a tensioning tool, the wings of the seal are flattened by a hammer type tool.
3.Convenient strappin. These earrings can be formed in any shape to provide a secure strapping, such as pipes, wood, cables, etc. for all industrial uses.
4.Used with steel belt.It can be used with stainless steel cable ties, and can be flexibly applied to bundled bundles of various contours and shapes.
5.Powerful strap.The buckle is reinforced with sloping ribs for extra strength, and the 1.5mm thick design makes the product more powerful and less prone to breakage.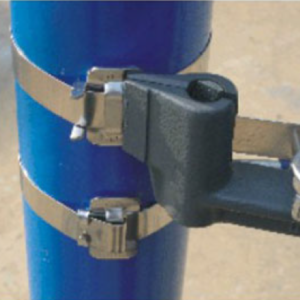 PRODUCT CODE
STE-Y10
STE-Y12
STE-Y16
STE-Y19
STE-Y20
Max.band width(mm)
10
12
16
19
20
Material grade
201
304
316
201
304
316
201
304
316
201
304
316
201
304
316