Description of laminated flexible copper connectors
Laminated flexible copper connectors consists of C 11000 copper foils,the both ends of which are press-welded together.It can be tinned coating or silver plate.The length of the contact surface can be designed according to the installation requirements.
Standard design has no drilling requirements, you can drill holes on the contact surface according to the drawings.
Insulation material: standard design without insulation material, it can use PVC insulation sleeve heat shrink fixed.
Application:
Thecopper laminated flexible connectors is suitable for the flexible connected wires of electrical equipment, electrical switch, electrical furnace, battery, etc.Also can be as shielding sleeve for wire harness etc.
Most of the laminated copper foil connectors are customized according to the drawing.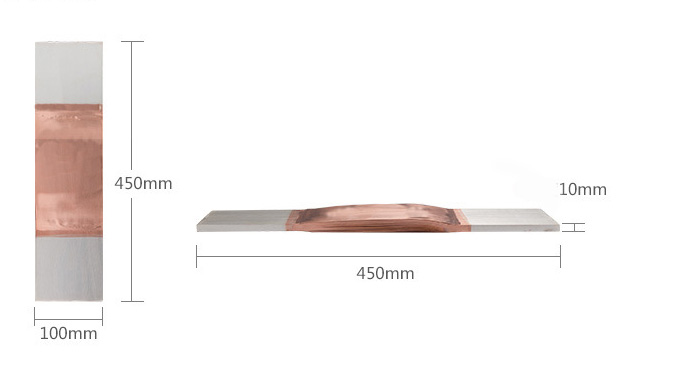 Type
Length
mm
Width
mm
Thickness
mm
CST4x40
290
40
4
CST5x50
290
50
5
CST6x60
340
60
6
CST6x80
380
80
6
CST8x80
380
80
8
CST10x80
380
80
10
CST10x100
450
100
10
CST10x120
500
120
10
CST10x125
500
125
10
CST12x125
500
125
12
Related Product of Copper laminated flexible connectors