Description
Dual Rated Solderless Connector, also named Mechanical terminals, its for electrical use, Dual-rated mechanical connectors are electrical energy transmission elements that work with a screw , when tightened with a tool, holds and compresses the cable, thus obtaining a reliable and reusable electrical connection.
They are made of 100% Aluminum with Tin coating, which allows an adequate flow of energy and excellent resistance to corrosion.
Dual Rated Solderless Connector, wire range 2 AWG -14 AWG. L-shaped single hole solderless connectors are manufactured from high strength 6061-T6 aluminum alloy to insure both maximum strength and conductivity. They are dual rated for both copper and aluminum conductors and are electro tin plated to provide low contact resistance and protection against corrosion. Assembly can be made with only a screwdriver or allen wrench and the connectors are reusable.. 90° C Rated.
Details size please inquiry us! we can also produce according to your drawing.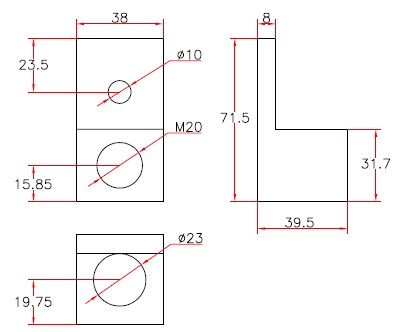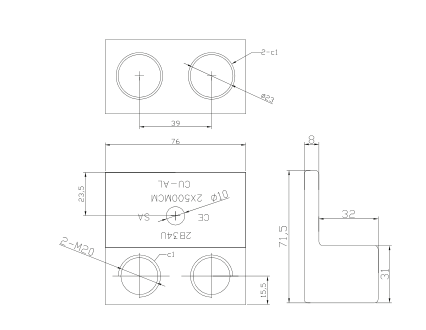 Dual-rated mechanical connectors
Dual Rated Lug
Mechanical Terminal Lug, Dual Rated
Aluminum Daul Rated lugs
Dual Rated Universal Terminal Lug
Aluminum Mechanical Lug
Mechanical Lugs & Splices
single wire single barrel mechanical lug
Aluminum Transformer Lug
Dual Rated Solderless Connector