Description
The yellow guy guard sleeve is a full round marker used to identify and protect down guys wires and dead end fittings. It has a wide application, such as electrical, cell phone towers, or other communication towers. The guy guard is an economical protection way that provides high impact.
Material
It is made of high-density polyethylene (HDPE) and is UV stabilized for long life. It is easy to install and comes in a variety of sizes to fit most common guy wires
Color
The Yellow Guy Guard Sleeve is perfect for keeping your CROP guy markers safe and organized. The standard color is yellow, but other colors can be customized to fit your needs.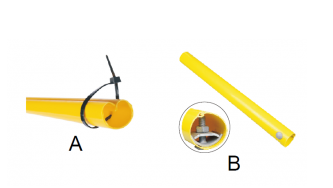 Type
Size
Thickness
mm
Length
mm
Color
Accessories
PVC50.8
2″
1.6
2440
Yellow
A: cable tie
B: metal clamp
GM 2″
2″
1.6
2440
Yellow
GM 1″
1″
1.6
2440
Yellow
GM 2-1/4″
2-1/4″
1.6
2440
Yellow
Types of Attachment of Yellow Guy Guard
CROP Guy Guard are available in two styles: with a nylon cable tie or with a metal clamp. The nylon cable tie is the more economical option, while the metal clamp is more long lasting. So choose the style that best suits your needs!
Feature of guy guard
The installation process is quick and easy.Therefore, the use of this product reduces a lot of manpower and material resources, virtually reduces costs, and greatly improves economic benefits.
High density polyethylene is a construction material that is strong and durable. It is resistant to weathering and can be used for a variety of applications.
Related product of guy makers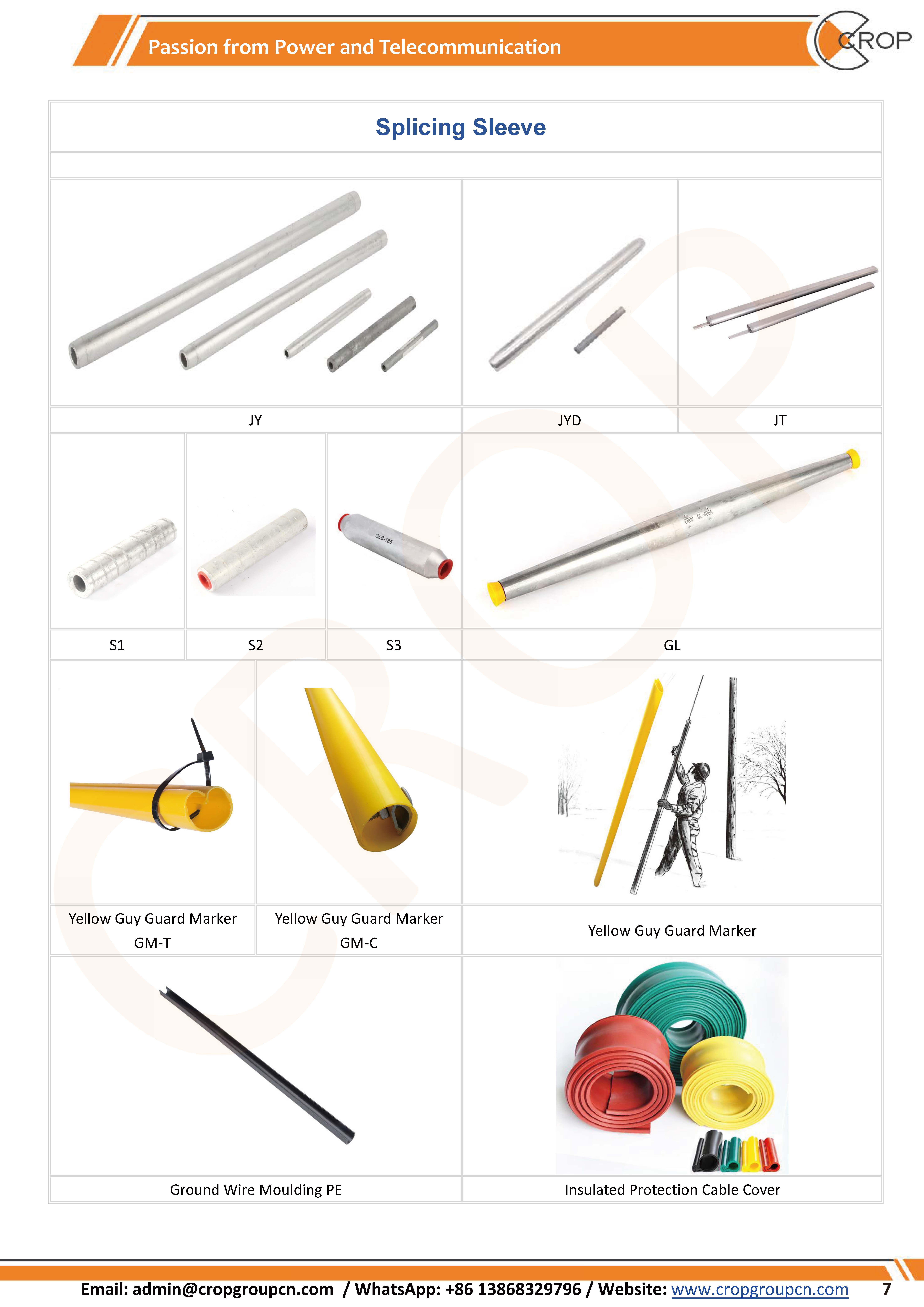 Packing
| Type | Quantity/woven bags | Gross weight/woven bags | Net weight/woven bags | Volume/woven bags | woven bags size |
| --- | --- | --- | --- | --- | --- |
| GM-2″ with 1pc metal clamp | 15 pcs | 10 kg | 9.5kg | 0.109 | 245×18.5x24cm |
| GM-2″ with 2pc cable tie | 15 pcs | 9.5 kg | 9 kg | 0.109 | 245×18.5x24cm |
Above packing detail just for your reference to calculate the freight cost.
If you want to know the guy markers price,please feel free contact us.
Email: admin@cropgroupcn.com;tara@cropgroupcn.com
Mob: 0086 177 5778 8662 / Whatsapp: 0086 17757788662 / Wechat: WXL17757788662