Description
Guy Markers Guards
Guy Markers Guards are full round markers used to identify and protect down guys wires. The yellow guy guard sleeve is made to fit over a standard 2 inch marker and is perfect for identifying your guy wires.The guy markers are made of  high-density polyethylene (HDPE) and have a bright yellow color that makes them easily visible.
The guy guards is made of high-density polyethylene which makes it durable and long lasting. It is also UV stabilized to protect it from the sun's harmful rays.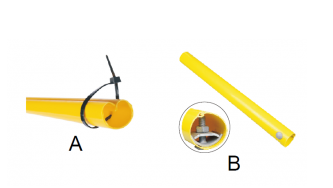 Type
Size
Thickness
mm
Length
mm
Color
Accessories
PVC50.8
2″
1.6
2440
Yellow
A: cable tie
B: metal clamp
GM 2″
2″
1.6
2440
Yellow
GM 1″
1″
1.6
2440
Yellow
GM 2-1/4″
2-1/4″
1.6
2440
Yellow
Guy Guards Color
If you're looking for a standard color of guy markers guards that will fit your needs, yellow is the way to go. However, if you're looking for something a little more unique, we can customize other colors to fit your needs.
CROP Guy Guard protectors are available used with two attachment : with a nylon cable tie or with a metal clamp. The nylon cable tie style is easy to use and is more economical.
Related product of guy makers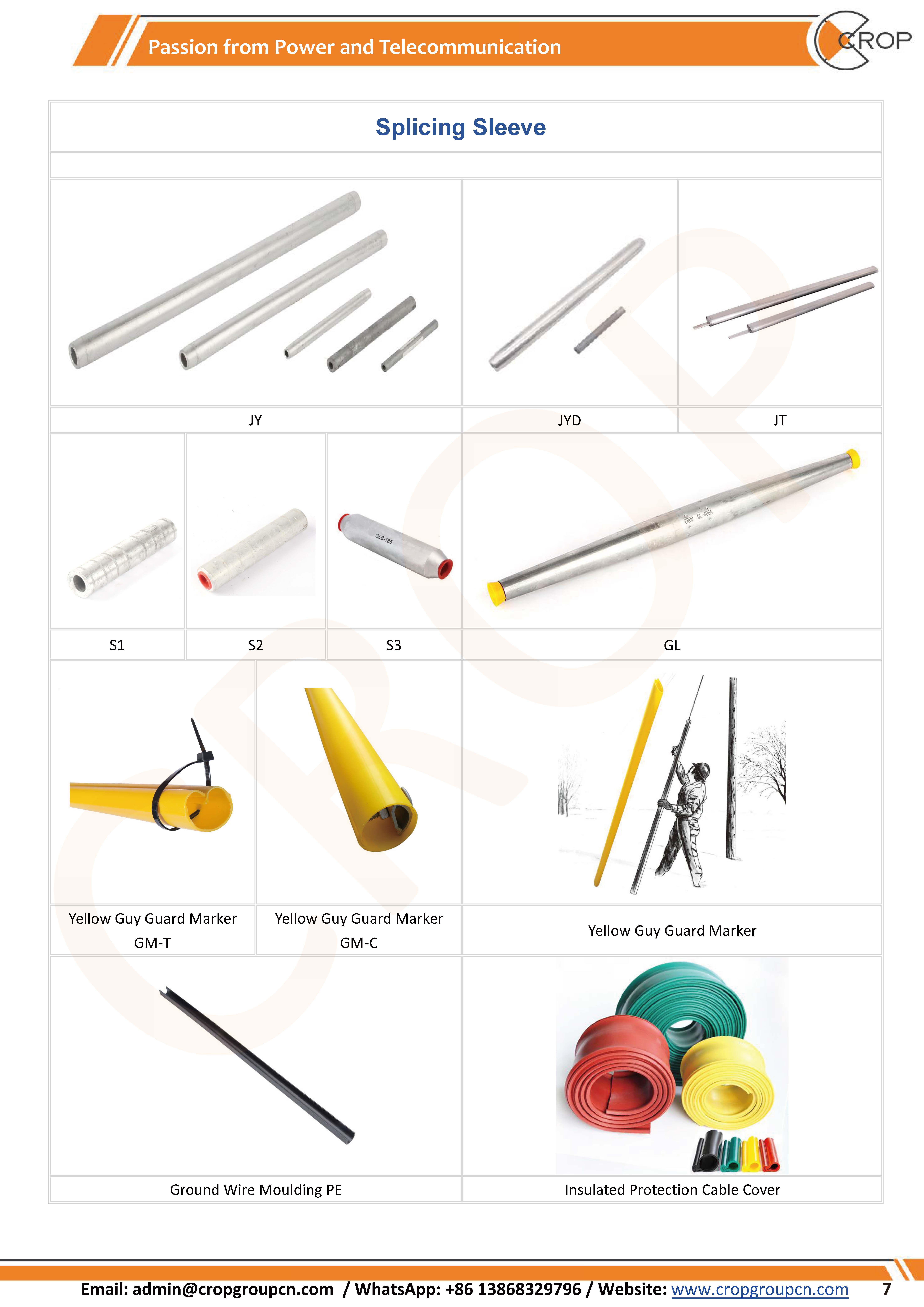 CROP is the manufacturer who is specialized in produce the splice sleeve,yellow guy guard marker,ground wire moulding and insulated protection cable cover.
Packing of markers guards
| Type | Quantity/woven bags | Gross weight/woven bags | Net weight/woven bags | Volume/woven bags | woven bags size |
| --- | --- | --- | --- | --- | --- |
| GM-2″ with 1pc metal clamp | 15 pcs | 10 kg | 9.5kg | 0.109 | 245×18.5x24cm |
| GM-2″ with 2pc cable tie | 15 pcs | 9.5 kg | 9 kg | 0.109 | 245×18.5x24cm |
Above packing detail just for your reference to calculate the freight cost.
If you want to know the Guy Markers Guards price,please feel free contact us.
Email: admin@cropgroupcn.com;tara@cropgroupcn.com
Mob: 0086 177 5778 8662 / Whatsapp: 0086 17757788662 / Wechat: WXL17757788662